The publication in Spain of a classic of Italian literature, a new and essential title by Astrid Lindgren, creator of the character Pippi Longstocking, the reissue of the best-selling fairy tale by David Almond, Skellig, a quarter of a century after its first publication, a new novel by the prolific Spanish author Ana Alcolea or the story of a group of girls from an orphanage called to win the hearts of readers.
All this, and much more, in this selection of eight titles of children's and youth literature for readers between the ages of 7 and 16.
There are hardly any dances in 'The nine dancers against the Bear band'. Nor news of that gang of thieves (beyond their clear ineptitude). But this first installment of the Andreu Llinàs series is destined to hook many readers to the adventures of these eight girls living in an orphanage who, accustomed to mistreatment, are unable to see the kindness (and personal trauma) that Drag the new director. The 184 pages of this first volume, in which Llinàs perfectly mixes narrative and comic aesthetics, are read in one sitting thanks to the addictive power of some protagonists who give off both hyperactivity and a need for tenderness.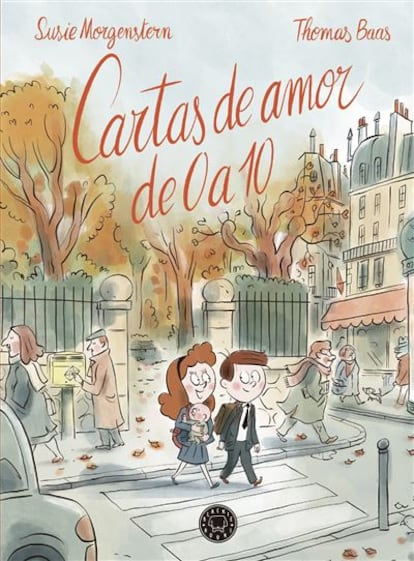 The French illustrator Thomas Baas does a brilliant job of transferring to images, with mastery and without losing an iota of humor and emotion, 'Love Letters from 0 to 10', one of the most emblematic titles of the prolific and multi-award-winning American writer of Children's and Young Adult Literature Susie Morgenstern. In it, we take a look at the story of Ernest, a withdrawn boy who lives with his grandmother, barely stepping on the street other than to go to and from school. The arrival of a new student, Victoria, a member of a large family, will completely revolutionize Ernst's life and give him the push he needs to encourage himself to investigate his origins. A beauty illustrated with tenderness and delicacy.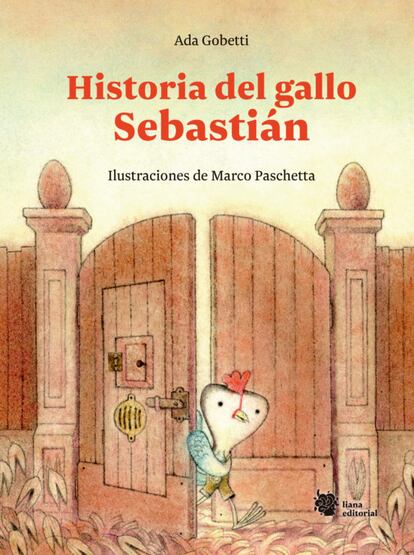 There are literary characters that it is impossible not to appreciate. Sebastian the rooster, the character created by the Italian writer Ada Gobetti, is undoubtedly one of them. This classic of Italian literature —the first edition dates from 1940—, illustrated for the occasion by Marco Paschetta, is a training novel plagued by a fine sense of humor and a philosophy as deep as walking around the house that follows the wanderings of a rooster that comes into the world on the wrong foot: being the 13th egg of a hen that only laid 12 eggs per clutch. This information already suggests that Sebastián will have anything but an easy life, something that, however, will open the doors to a world of encounters and adventures that none of his more fortunate brothers could dream of.
'Karlsson on the roof' is one more example of the genius of the Swedish writer Astrid Lindgren, a tender book full of humor that is read with a smile on your face; a mouth from which, every so often, a laugh escapes, inevitable, due to the occurrences of Karlsson, a little man who, moving between reality and fiction, fills the life of a seven-year-old boy with color and adventures. fantasizes every day about the idea of ​​having a dog. A delicious novel from the creator of Pippi Longstocking.
Twenty-five years after its original publication, Duomo recovers in a beautiful edition an imperishable classic of youth and children's literature, a children's novel with which David Almond achieved the most difficult yet: to also move any adult who approaches it. A magical story starring two children, Michael (the narrator) and Mina, and an extraordinary winged creature that will need your help to survive. A fairy tale with multiple layers of reading that is, above all, an emotional song to the incomparable love of a child for his newborn sister, who is torn between life and death in the hospital.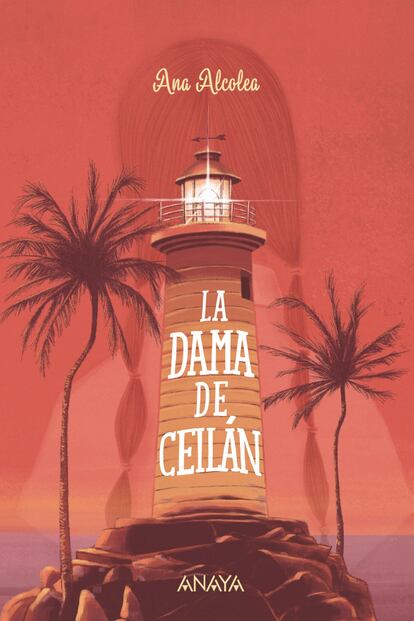 Uniting in a lonely lighthouse her old lighthouse keeper, who sailed the seas in his youth and has many stories to tell, and a teenager sent there by his parents to overcome his addiction to screens — and he is all ears — the Zaragoza writer Ana Alcolea gives shape in 'La Dama de Ceylon' to an emotional and passionate novel that is a precious tribute to the sea and the adventure novels that it has inspired; and, above all, a claim to intergenerational support. How much good can an old man in the last stretch of his life do to a lost teenager. And vice versa.
"With you I had to accept / That some people enter your life / As a temporary happiness", sings La Bien Querida in 'La cruz de Santiago'. And that lesson, precisely, is what Manu learned in the summer of his 12 years (almost 13). From his maturity, it is Manu himself who returns to that summer, to recount a family trip to the Portuguese Algarve that somehow changed him forever. Joel, the 15-year-old daughter of a neighboring German family, the Aldermanns, will be the one who pushes him to experience unknown emotions and sensations in this short novel in which, against the backdrop of surfing, Pablo Gutiérrez perfectly captures relationships family, the importance of friendship and that uncontrollable need to take risks and seek limits so characteristic of adolescence.
The American writer Aaron Durán uses the magic and action that characterize the stories of witches, demons and the underworld to shape a narrative that is very personal. And it is that Althalia, a young witch, the last of a long line of witches from an ancient Mexican indigenous culture, shares something with the screenwriter of 'Season of Witches': both feel between two worlds (US citizens of Mexican origin) and they live with the feeling of not fitting into any of them. That pain pervades the pages of this extraordinarily illustrated graphic novel by the prestigious Spanish cartoonist Sara Soler, who with her images gives strength to this story that, with a critique of colonialism, delves into the importance of origins, into that imperative need that we all have to belong without having to give up a part of who we are.
You can follow Mamas & Papas on Facebook, Twitter or sign up here to receive our biweekly newsletter.
Subscribe to continue reading
Read without limits