"The attribution of responsibilities in the care of the spaces commons should not be taught as an imposition, but rather as a gesture of empathy"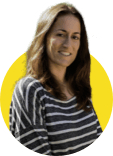 Lorraine Atienzar
Child, adolescent and family psychologist
As an architect, Almudena de Benito (Madrid, 49 years old) knows the importance that space has in our lives and how we relate to it: "It is a determining factor, for better or for worse," she says. Since 2011, she has directed Chiquitectos, an architecture outreach project for children and young people in which she teaches how we build ourselves socially through the environment. "In the case of childhood and adolescence, homes are the best example of this person-space development," says De Benito.
Also in adults, housing and the model of coexistence are a determining factor for the quality of relationships and the well-being that we experience in the space we inhabit, as explained by María Hernández, a social worker specialized in family intervention. Space can be, on many occasions, a reason for dispute or union if some rules have been agreed on its distribution and use.
COEXISTENCE IN SPANISH HOMES
According to the study Households with psychologyprepared by IKEA and the General Council of Psychology of Spain:
In 86.5% of households

live more than one person

In most cases,

They are couples with children (33.3%) and couples without them (31.3%)

94.1%

Do you think your relationship is good?

60.6% admit that they have a conflict

(arguments, fights, anger, misunderstandings…) at least once a week
Both in these models of coexistence and in others –friends, roommates, single-parent homes or in which there are other types of affective ties–, "communication is essential to be able to live and inhabit in a respectful way with others", he points out Hernandez.
The balance of coexistence

through the spaces
In order for well-being to reign in a home with several members, the spaces must be defined and the distribution and use of them agreed upon.
The importance of personal spaces
They are those in which we feel comfortable and calm. "That place where we can be ourselves, doing what we like. If it has four walls, better, but it doesn't have to be the case", says the architect Almudena De Benito.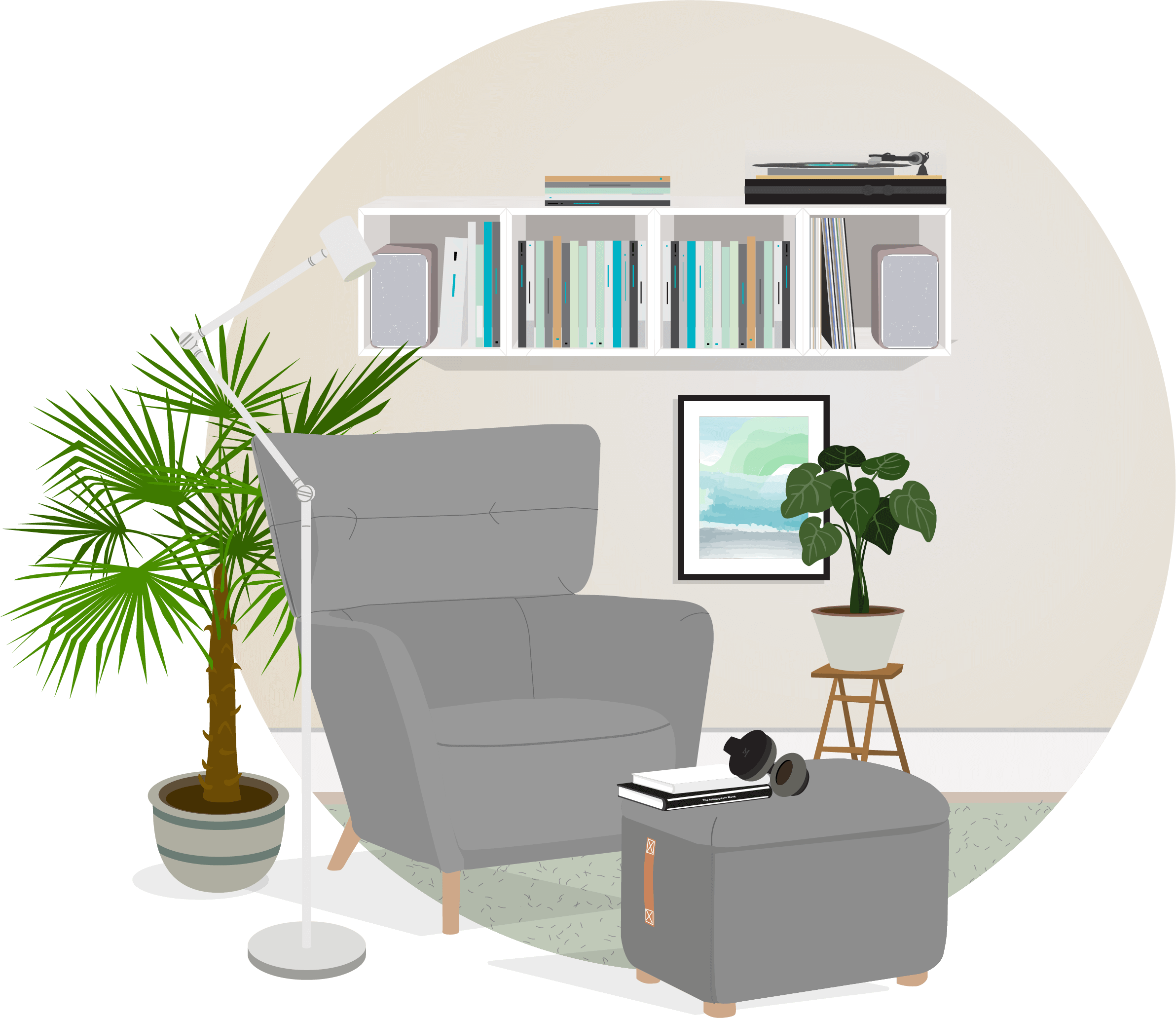 They are also a reflection of our personality, they are decorated to our liking, ordered by ourselves, which allows us to know with certainty where everything is: "They generate security for us," says psychologist Lorena Atienzar. "It is normal to be suspicious of our own space and feel invaded if that security is disturbed."
whatStaff is the same as private?
Yes, but with nuances. The personal also refers to intimacy", answers the psychologist and adds that, in certain models of coexistence such as between roommates, respect for the space of others is essential. However, this must also be guaranteed when there are affective ties, "bearing in mind that private does not mean impassable", explains Atienzar: "It may be that the parents have to enter the child's room or the child has to enter the parents' room.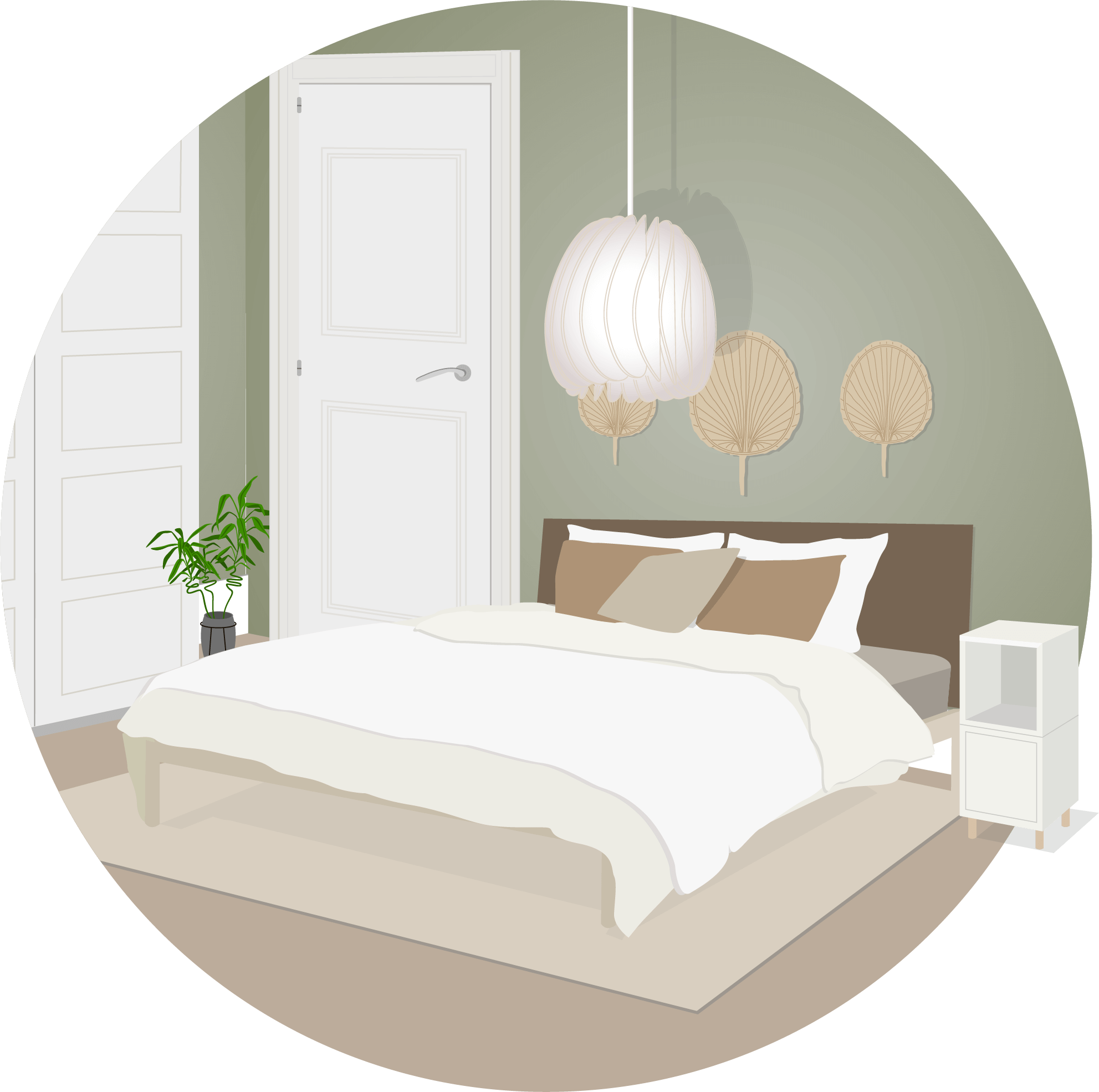 The important thing in these cases is that "there is good communication" to establish the conditions of personal spaces." Atiénzar recalls certain codes of coexistence: "The door is an element that we use to let others know that we do not want to be disturbed. Knocking on the door is a gesture of respect towards the person and her space.
Common spaces to socialize
"Our personal space within the home is important, but we also need to socialize," says social worker María Hernández. Common spaces are places for it during lunch or dinner, for example, "sometimes the only time of the day in which the members of the house coincide". In addition to talking, we can share other moments such as watching a movie, our favorite program, playing games, doing crafts… "All of this determines the quality of coexistence," adds Hernández.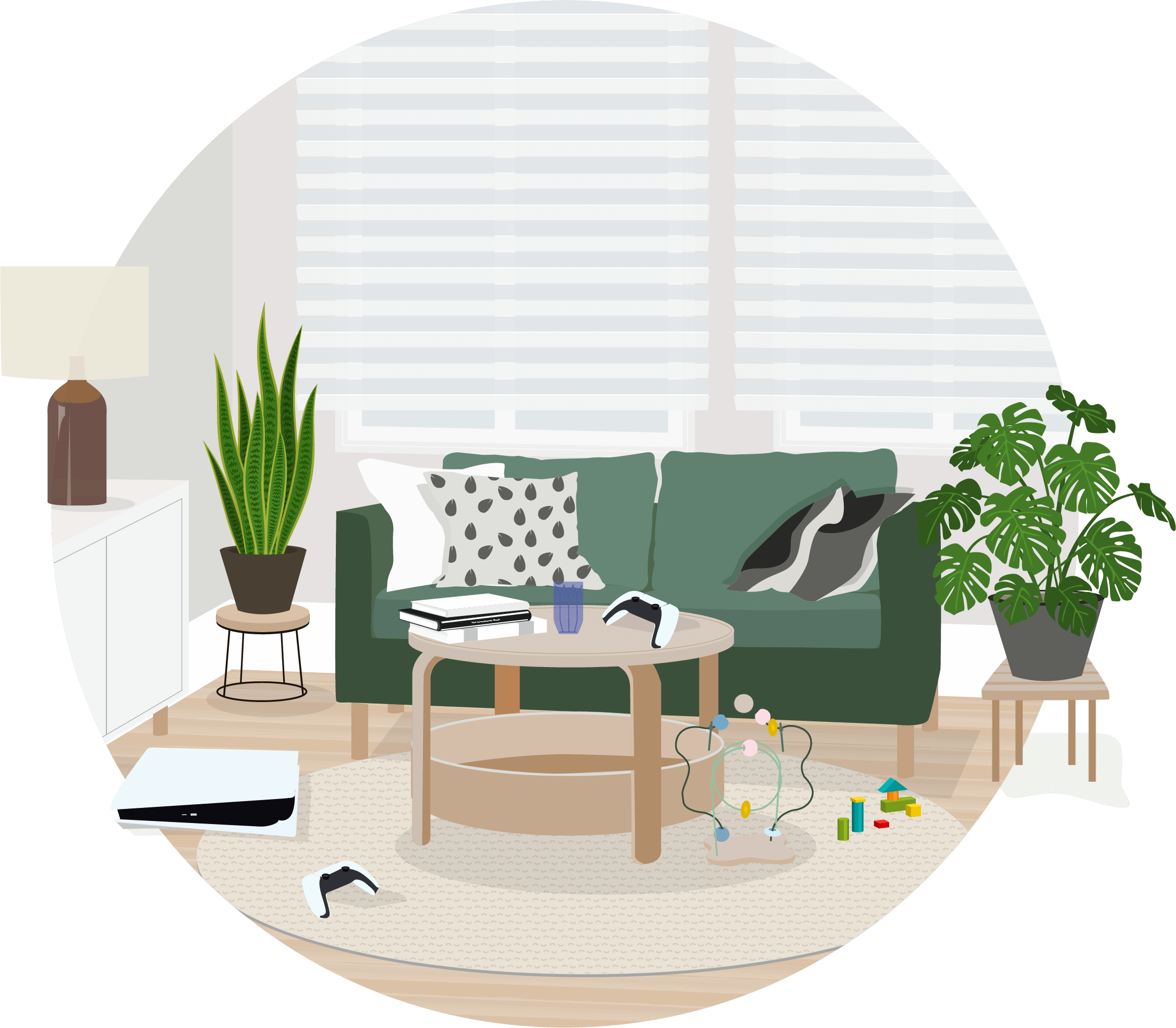 For De Benito, the 21st century house transcends the division of spaces and taking this into account is essential through empathy and respect for others. "It is an open house where we do different activities. The pandemic further promoted this concept and today we work, rest, do sports or other recreational activities in our homes with total normality", argues the architect.
When personal space
is in the common space
As Icíar García, head of IKEA's Retail Solutions Department, recalls, the advent of technology has changed the type of activities we do at home: "Many of them are virtual," he points out. This situation leads to scenarios in which personal space is in the common. In these cases, as De Benito points out, the distribution should be based on the consensus on the hours of use.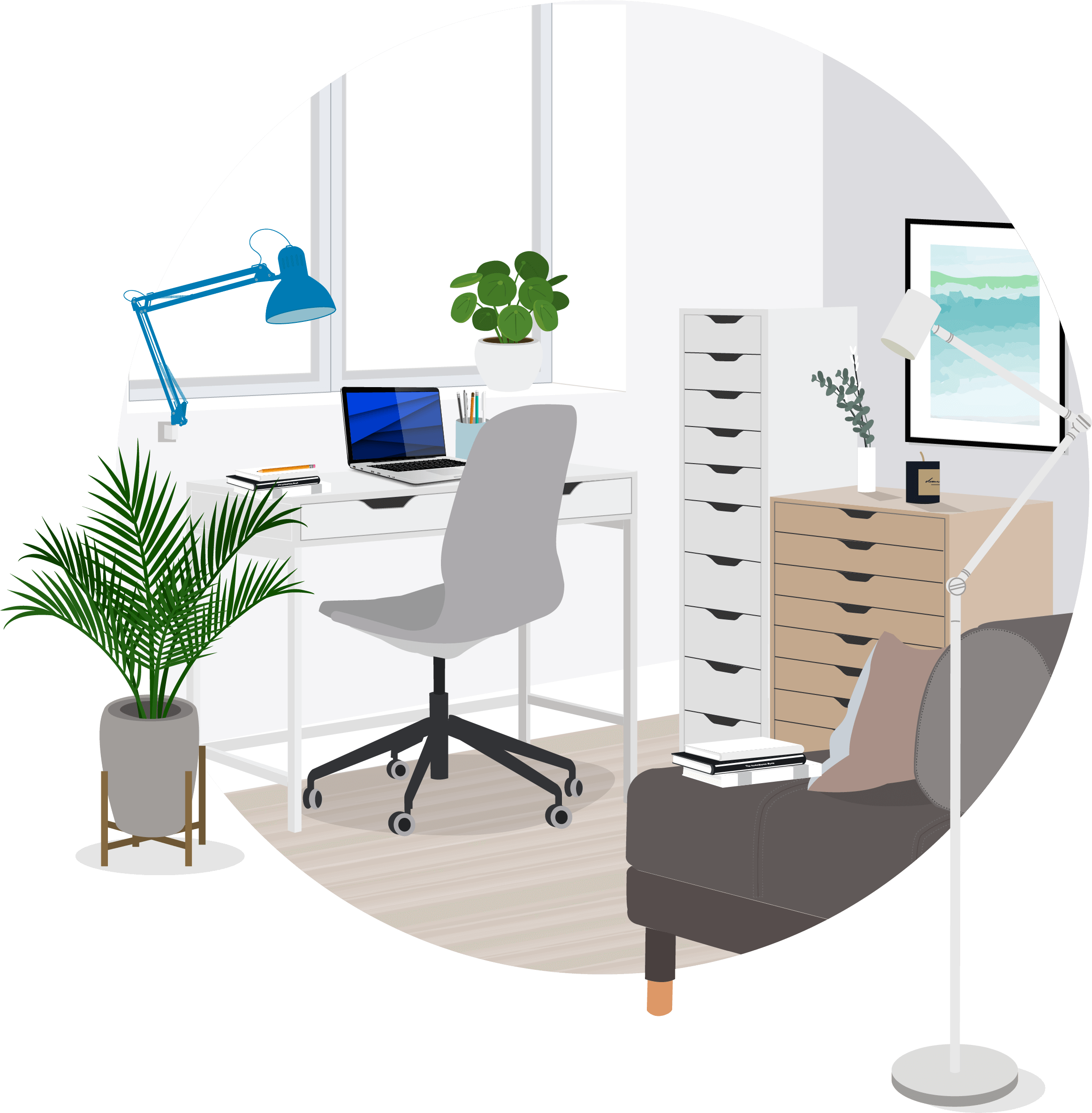 One in ten people work telematically at home, according to the latest report Flash teleworking data 2022 of the National Observatory of Technology and Society (ONTSI). However, there is not always an independent space for this, so a place must be adapted within the common rooms, separating spaces with screens or other furniture to avoid distractions. If you coincide with other members of the household, "we must try that our activities do not disturb us by using headphones, for example," says Hernández. And he adds: "Another fundamental aspect when we cohabit the same space is order."
Living with children and adolescents
In the majority of households with children, children and adolescents between the ages of 0 and 19 (79.6%) live together, according to the study Households with psychology, prepared by IKEA and the General Council of Psychology of Spain. Child and adolescent psychologist Lorena Atiénzar invites special attention to coexistence at these ages "because she will determine how that boy or girl develops at home in their adult life." And she specifies: "They are crucial stages for the forging of personality and socialization; everything they experience now ends up being a referential model".
"Cultural changes have made children today inhabit the space home in another way. It's hard for parents to set limits."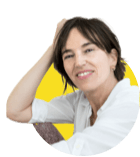 Almudena de Benito
Architect and founder of Chiquitectos
The way of inhabiting the space and understanding coexistence starts from the attribution of responsibilities. As this psychologist points out, it is not a question of imposing these tasks, but of explaining why they are necessary by applying empathy: "We take care of them and keep them clean and tidy because we are capable of putting ourselves in the place of the other, and we realize that We wouldn't like to find it a mess."
This is especially important today due to certain cultural changes that have made children inhabit the home space in a different way, as Almudena de Benito, Ph.D. in Architecture, author of the thesis, explains. childhood at home: "The parents of today try to leave behind the authoritarianism of our parents and be more democratic, but we can sin by setting few limits. Children need them to live together at home and in society, "he points out.
"The house is for living in and although the children have their own space, we cannot prohibit them from playing wherever they want, which is why it is important to adapt the entire house to this situation," adds Icíar García, head of the IKEA Retail Solutions Department.
"The recurring conflicts over the use of spaces or from other elements of the house are usually due to deeper problems in the family relationship that must be addressed in therapy"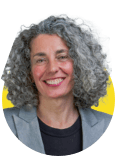 Maria Hernandez
specialized social worker
in family intervention
In the case of the little ones, personal space is mixed with the common one, "the whole house is theirs", but when adolescence arrives the need for privacy appears. This stage of life has a strong identity character, marked by time and space, as explained in the guide Adolescence and its interrelation with the environment, prepared by the Youth Institute (Injuve). "There is nothing wrong with the adolescent wanting to spend more time in his room, as long as there is a minimum of coexistence, that he eats and dines with his family. They are norms that are established from a healthy communication", clarifies Atiénzar.
However, sometimes coexistence lacks good communication for other reasons, as social worker María Hernández warns: "When there are recurring conflicts over the use of spaces or other elements of the house, it is usually due to deeper problems in the very family relationship that must be tackled in therapy", he concludes.
CREDITS
Writing and script: martha villena
Editorial coordination: Juan Antonio Carbajo and Francis Pacha
Development: Rodolfo Mata
Design: Juan Sanchez
Illustration: Maria Jose Duran
Design coordination: Adolfo Domenech